One World Projects strives to reduce poverty, restore balance in nature, and promote peace by giving artisans around the world a chance to earn fair wages and improve their lives and communities. We offer a wide selection of handmade gifts for both retail and wholesale, going above and beyond Fair Trade by offering Compassionate Trade.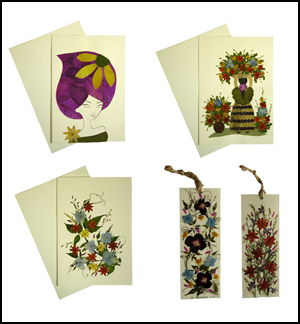 Floral Gift Cards from El Salvador
Express love and compassion to your family, friends, and those you know with these beautiful floral gift cards from El Salvador. Each card was carefully produced with flower petals and botanical plants by women from the Fair Trade organization Artecomasagua.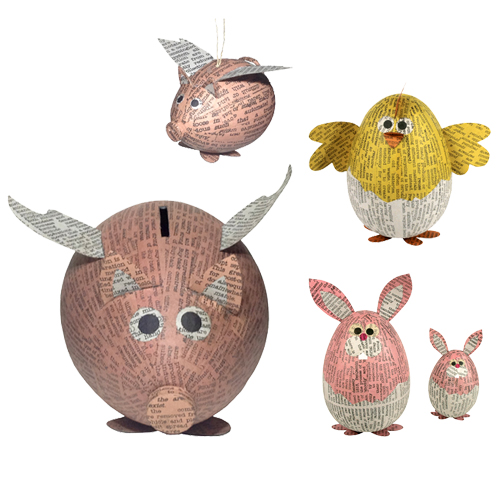 Fun Figurines for Easter and Spring Home Decor!
These incredible paper mache sculptures and ornaments make fantastic decorations around the home and are equally great given as Fair Trade gifts. Be careful, this cuteness is contagious. These fun loving critters are handmade in the Philippines using only recycled plastic and paper. This helps to side step the waste stream while filling our lives with colorful and fun good feelings.