One World Projects strives to reduce poverty, restore balance in nature, and promote peace by giving artisans around the world a chance to earn fair wages and improve their lives and communities. We offer a wide selection of handmade gifts for both retail and wholesale, going above and beyond Fair Trade by offering Compassionate Trade.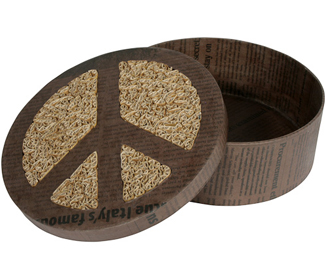 Discover Peace in a Simple Box!
These incredible Peace Boxes are made of recycled paper and cardboard and could complement any home decor. Hand crafted in the Philippines, these Nestable Peace Boxes come in three different sizes and are perfect for storing anything from jewelry to art supplies or anything else that brings peace to your heart. Help bring peace to one of your friends, our site is full of great Fair Trade Gifts like these.